The enthusiasts want to see some 
Kia cars
 in Pakistan as the future of Pakistani automotive industry is becoming brighter. The manufacturing company is planning to launch new models at Lucky One Mall in Karachi on 15 May 2018. The initial line up will be included with fur models like 
Picanto,
Sportage
,
Rio
 and 
Grand Carnival
.There are three cars, which the enthusiasts want to see that the company launches them on the roads.
2018 Kia Soul Turbo:
• Engine: 1.6L Turbocharged Direct-Injected Inline-4 
• Power: 201 HP
• Torque: 265 Nm
• Fuel Economy: 12.5 km/l 
• Price (Estimate) : PKR 2 500 000 – 2 750 000
The 
Kia
 Soul is the compact crossover and it competes with 
Honda HR-V
 (vezel), 
Mazda
 CX-3, 
Toyota
 C-HR, 
Nissan Juke
 and many more. This car has the features of 1.6L Turbocharged and Direct injected engine, which can produce impressive 201 HP from 0-100 km/h in 6.5 seconds. It has decent amount of low end torque and soul and gearbox is provided in Turbo variant, with 7 speed dual clutch transmission. Kia has refined soul over years and it provides great visibility and ergonomics with loads of standard equipment. It is also added with emergency braking, apple carplay, adaptive cruise control and Android auto and panoramic glass roof to turn the roof of the car in one giant piece of glass. 
2018 Kia Cadenza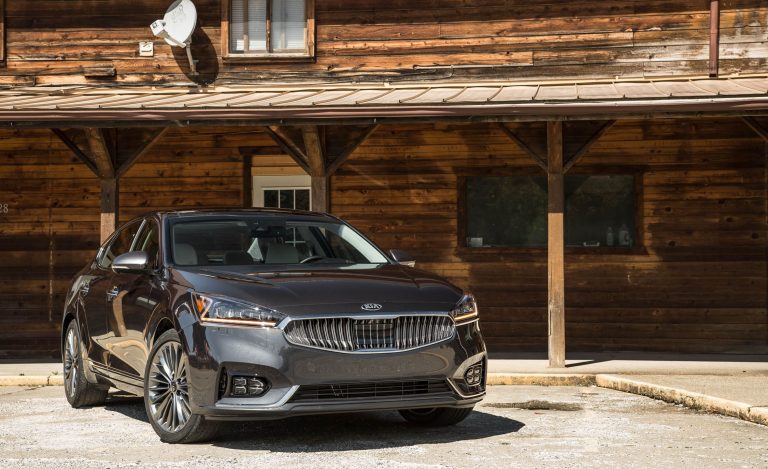 • Engine: 3.3L Naturally Aspirated V6
• Power: 290 HP
• Torque: 343 Nm
• Fuel Economy: 7 km/l 
• Price (Estimate) : PKR 4 250 000 – 5 000 000
Kia is the brand, which is not luxury but it has launched the recent vehicle, Cadenza, which can compete with BMW 3-series, Lexus IS, Audi A4 and Mercedes Benz C Class. The vehicle with V6 engine is smooth and linear and it lacks with low end torque of turbocharged rivals. The interior of the car gives good look, sporty and put together with excellent materials. The car manages to stand out when it is put alongside Lexus IS and Benz C-Class and the sharp lines and creases and the overall proportions makes the look like Volvo S90 and the infotainment tech are added with auto emergency braking, apple carplay, lane departure prevention and android auto. 
2018 Kia Stinger:
• Engine: 2.0L Turbocharged Direct-Injected Inline-4
• Power: 290 HP
• Torque: 350 Nm
• Fuel Economy: 8.5 km/l
• Price (Estimate) : PKR 4 000 000 – 4 500 000
Kia Stinger is the best production and it is niche filler from unlikeliest of sources. It is added with 5 door hatchback to go against Audi 5 sportback and BMW 4 series Gran Coupe like Korean Supra with couple extra doors. The engine is responsive and 0-100 comes in quick 6.0s with 2.0L turbocharged 4 cylinder engine or remarkable 4.4s with optional 3.3L twin turbo V6 to put out 365 HP in stinger GT. The shifts of the car are quick and smooth and the usual driver aids are provided here to rich infotainment system with apple carplay and android as standard. The styling is low, aggressive and sporty and is very spacious. The interior is not same that Germans are offered and it cannot be detained that Audi, BMW or Mercedes look more desirable than Kia badge.
http://www.gari.pk/news/enthusiasts-want-to-see-three-kia-cars-in-pakistan-495/